Sound Designer
Sound Supervisor
Co-manager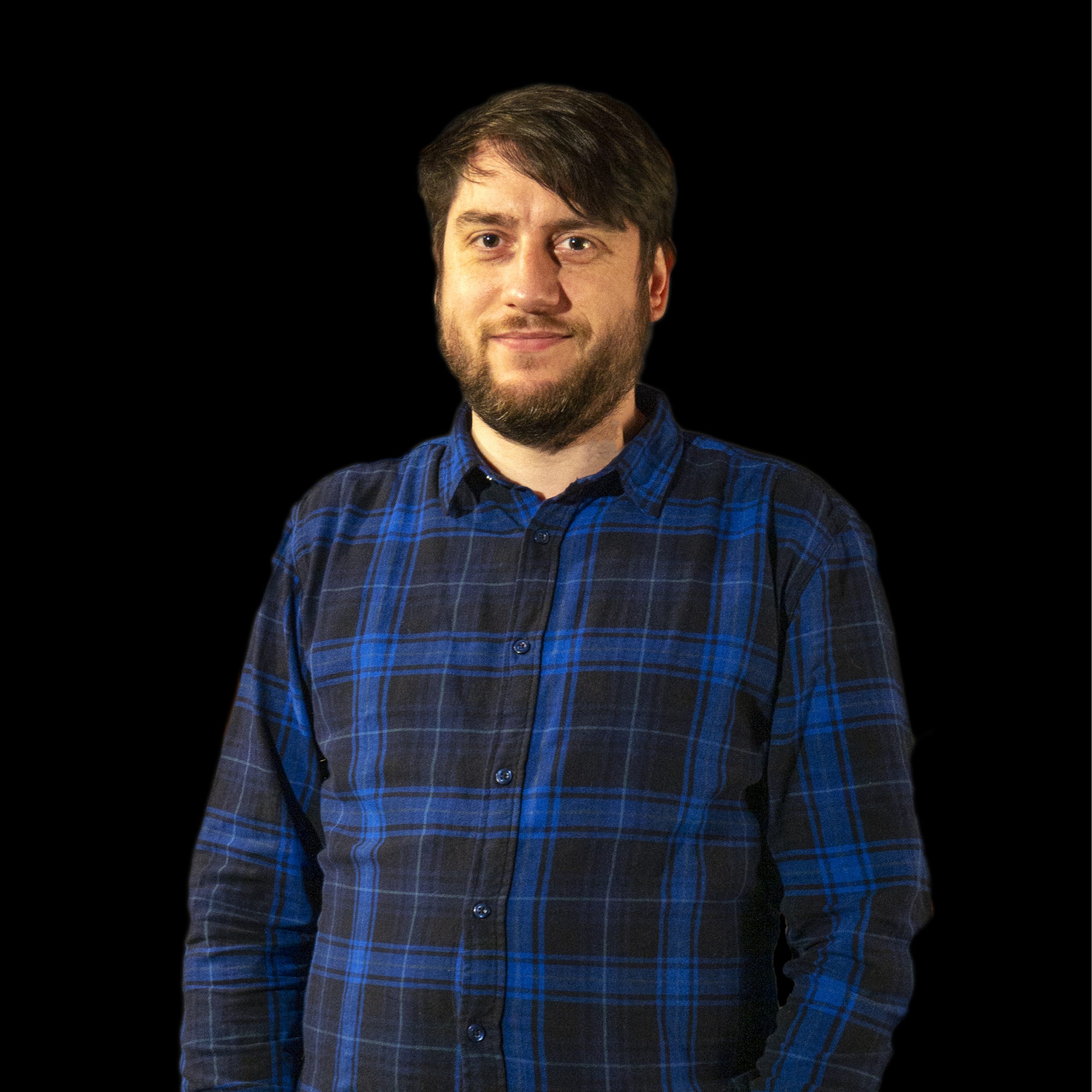 Sound Designer
Re-Recording Mixer
Co-manager
Sound Designer
Sound Engineer
Music Producer
Sound Engineer
Sound Editor
Music Producer
SMART SOUND STUDIOS features three acousticaly balanced and sound isolated rooms, designed for recording, editing and mixing pristine sound and music for film and media:
> STUDIO A is a state of the art re-recording stage equipped with FullHD video projector, 16:9 – 135" acoustically transparent projector screen, JBL Pro Cinema Loudspeakers for 7.1 surround monitoring, mixing control surface with sixteen 100 mm touch-sensitive and motorized faders, and Steinberg audio software and hardware solution integrated with Nuendo 11 Digital Audio Workstation.
> STUDIO B is a sound design, music production and recording control room, equipped with JBL and Adam Audio professional speakers for stereo audio monitoring, Steinberg Nuendo 11 DAW software, Native Instruments and Arturia keyboards, multiple musical instruments, and RME audio interface with mic pre-amps that can record clean voice, sound effects and music.
> STUDIO C is a sound editing, and ADR / Foley / instrument recording room, equipped with Schoeps, Neumann, Sennheiser, AKG, DPA and Rode microphones, Sound Devices mic pre-amp and mixer, Focusrite audio interface, Adam Audio and KRK stereo monitoring system, and Beyer Dynamic, Sennheiser and Audio Techica headphones. Additionally, Studio C facilitates multiple foley pits for custom Foley recordings.